The banks of the river Feketeügy ware loud of joy on the 24-25-26 of May: the 10th Uzon Village Festival was on the venue. Before the official opening of the festivities, the book of former mayor, Laszlo Höncz, entitled "Guilty but a Winner" was introduced to the readers, which meditates on the events of the 1989 revolution. The readers were very active and some told their own experiences. History became alive on this meeting.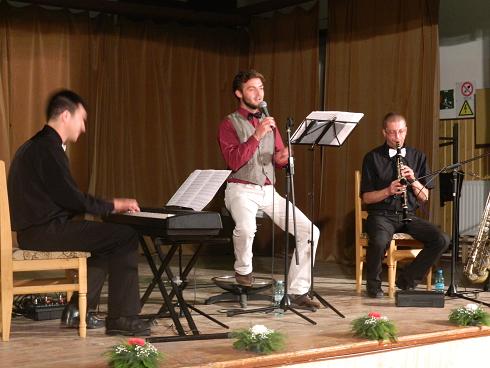 After Mayor Dr. István Ráduly officially opened the festival, the band called "Szalonspicc" (Saloon Buzz) performed songs in chanson, musical, operetta and film soundtracks. The concert proved successful and there was a full-house. At the end of the concert the crowd showed their appreciation by applauding the performers.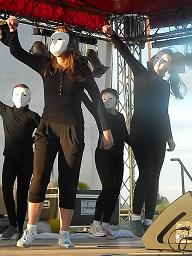 On Saturday the program began with a demonstration performed by the Voluntary Firefighters of Uzon. The talented youths could test their skills in mini football competition. In the late afternoon the Harai Band and Ágnes Zayzon performed authentic Hungarian music from Transylvania, later the "Csere" Youth Hungarian Folkdance Group followed by the Ida Aerobic modern dance performance. The main event of the day was the Annamari Dancs concert in the evening.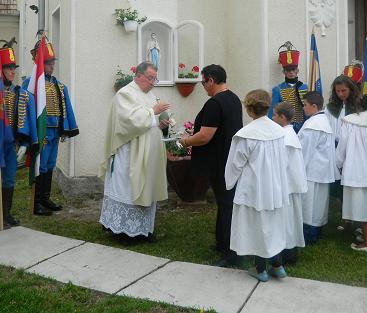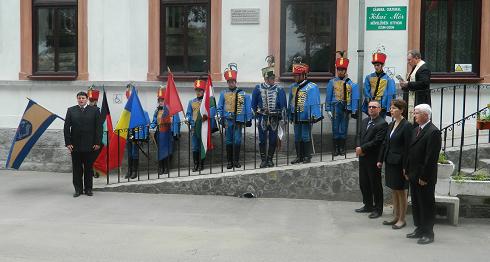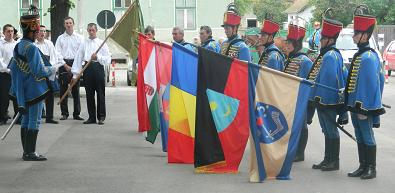 At 9 am on Sunday, cyclists gathered for a tour in the nearby villages. The celebrations following the tour started with a mass in the local Roman Catholic Church after which the new statue of Saint Mary, donated by Ibolya Dimény, was ordained. The inauguration of the Hussar Historical Reenactment Group took place in the central park, following which the plaque on the frontispiece of the Mayor's Office, for the memory of the Hussars of the 1848-49 revolution was unveiled.

One of the most spectacular elements of the Sunday program was the procession of the "Szekler Virtus Historical Re-enactment Association" (hussars), the wind bands and majorettes invited for the Festival. The youths of Szentivánlaborfalva organized programs for children in the Leisure Park. There were Hungarian and Romanian folkdance performances by the "Pine" and "Voinestenii" dance groups. The folklore program was followed by the Hungarian "Piramid" band. The young and elderly residents of Uzon enjoyed the programs alike, which conserve our traditions and help to build relationships between the villages. In conclusion we can say that the 10th Uzon Village Festival was a successful event, and the fireworks were spectacular.