The July 20th weekend will be memorable for the residents of Ozun. On this weekend there was a theatrical performance by the Mora Ferenc Theatre from Algyo, Hungary. The wind band concert and majorette parade was performed by the "Atlantisz" Cultural Association of Ozun and by the wind band and "Pearl" majorette group from Mezohegyes, Hungary.
The amateur actors of the Mora Ferenc Theatre have performed beyond everybody's expectation with their comedy performance. Perhaps director and actor Sandor Kato, born in the nearby St. George City, is a guarantee for professional-like performance, who is also a former Romanian and Balkan boxing champion, and trainer. Mr. Kato started his acting career at the Hungarian National Theater in St. George and later moved to Temesvar, Budapest and Szeged. He also starred in the 80 Hussar film in the late seventies. The actors performed songs followed piano and guitar between the acts. At the very beginning they performed the Honfoglalas song which moved and affected the spectators, but they were also enthralled by the comedy. At the end of the performance the audience rewarded the actors with standing ovation.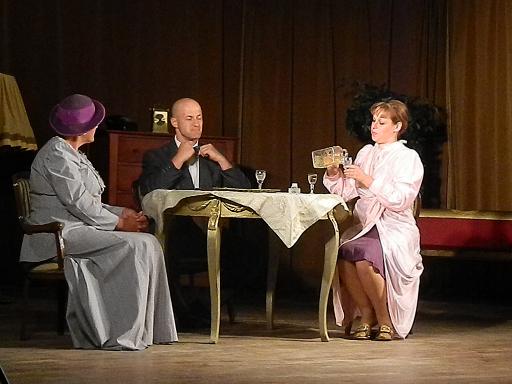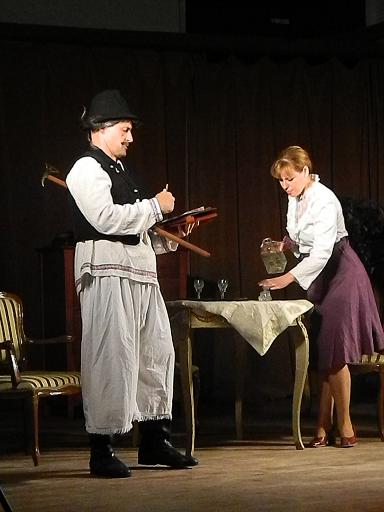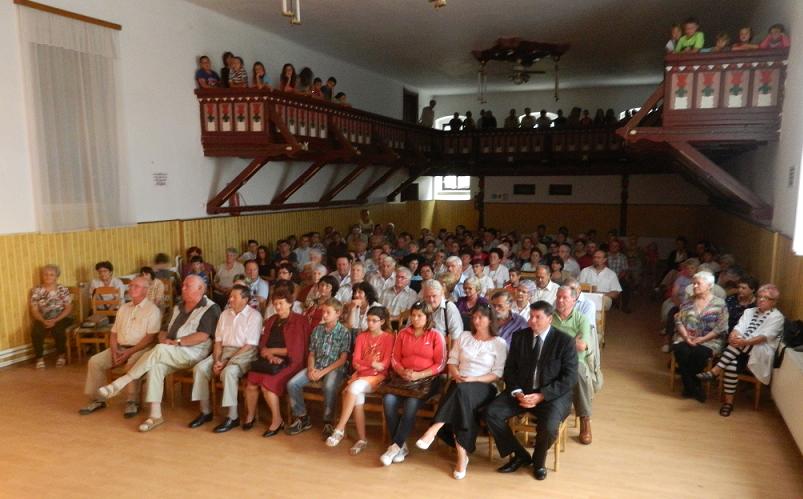 The wind band concert at 12 pm on Sunday was opened by the "Atlantisz" Cultural Association as a way of greeting the guest performers from Mezohegyes. Parallel to the concert the majorette group performed their choreography with the high quality and professionalism expected of them. After the "Atlantisz" Cultural Association the guests from Mezohegyes also performed a concert with the majorette choreography. Their performance truly awed the audience from Uzon. Already before the concert ended some people suggested that there should be more cultural events organized on regular bases.