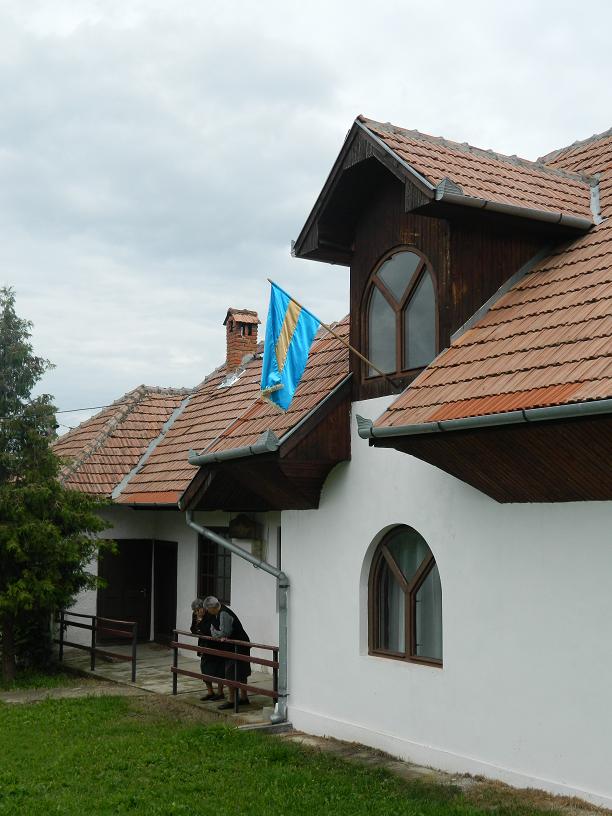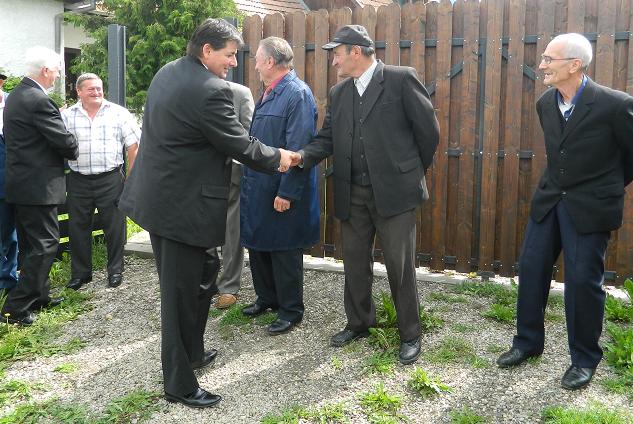 The 9th Bikfalva Village Festival was organized on June 9th. The village situated at the foot of the Bodzafordulo mountains can be called the pearl of the seven villages under the administration of Uzon, since there are numerous mansions and manor houses there. In the village also known as the land of manor houses, time for celebration has arrived once again. The celebration was justified by the rainy weather, very good for the crops, since the majority of the village residents are farmers.
The festivities began with the Sunday mass in the Presbiterian Chapel. Seeming as a tradition, the men gathered in front of the gate and shook hands respectively, discussed events of the village while awaiting András Klátyik and the deputation from Alsótold- Hungary, Mayor Dr. István Ráduly, Vice Mayor Csaba Ábrahám and other villagers. At the end of the mass the Mayor and Vice Mayor could not adress the oldest member of the village Rozália Erdélyi, as customary on every village festival, but as the grandson of Rózsika néni, Vice Mayor Csaba Ábrahám accepted the flowers and small gift on her behalf.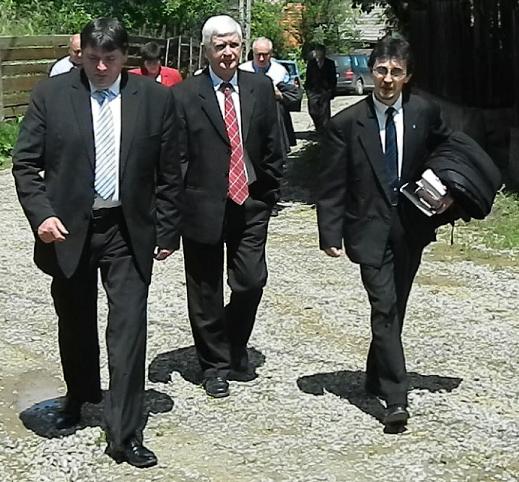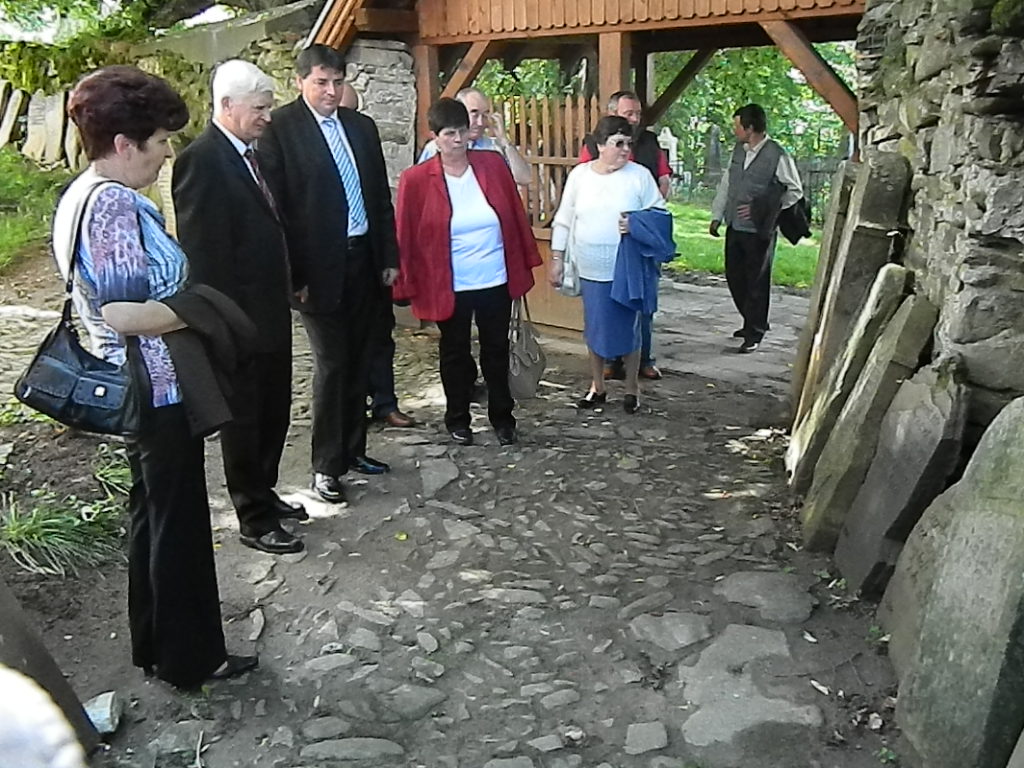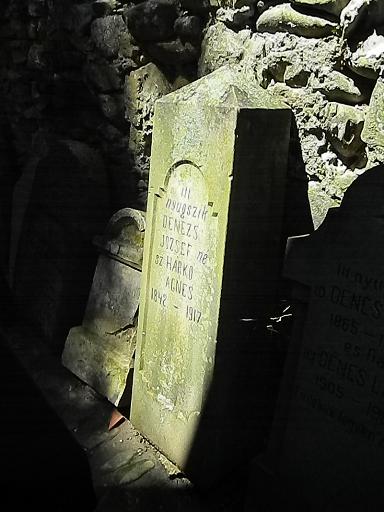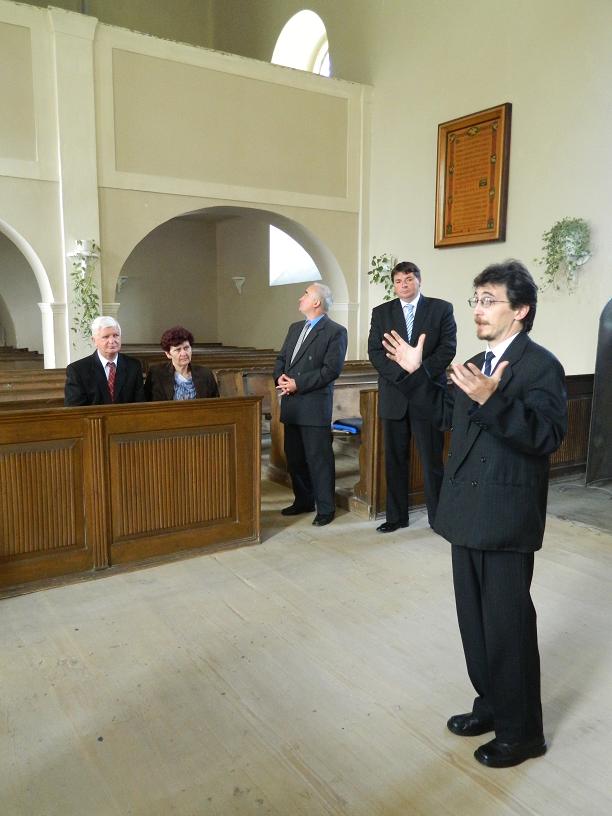 At the end of the mass, the congregation visited the fortified church and its ancient tombstone collection. Even though the church is under renovation, it was still a breathtaking sight. The church can seat about a thousand people, since the population of Bikfalva used to be around that.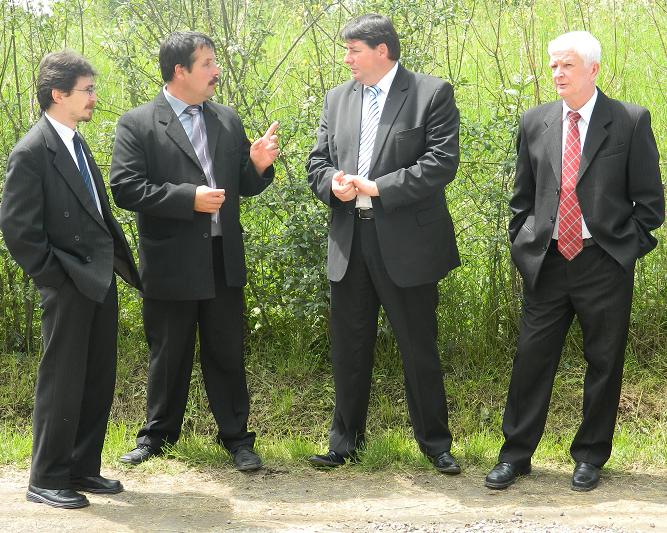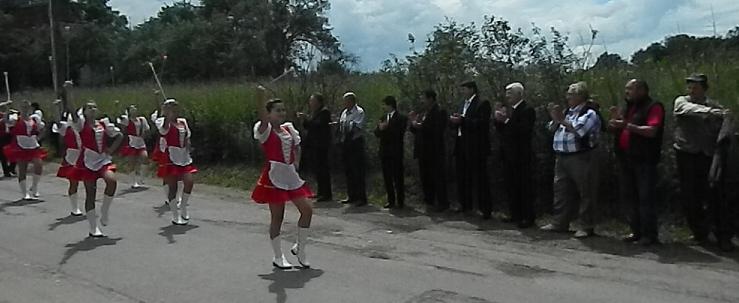 The afternoon events began with the procession of the wind band and the majorettes. Following, mayor Dr. István Ráduly oficially opened the festivities. The mayor of Alsótold – Hungary, András Klátyik and pastor Imre Sánta of Bikfalva also greeted the celebrating locals and guests.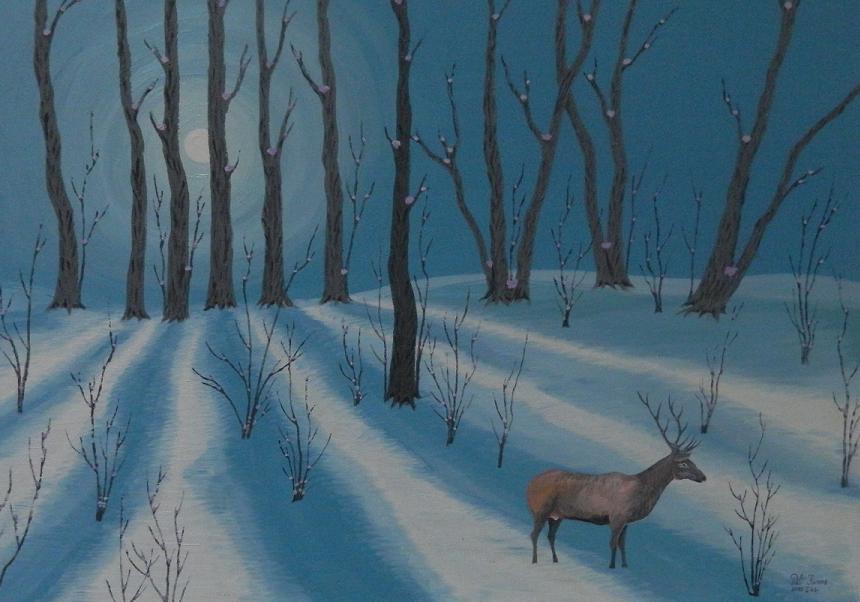 After the official opening of the festival there was a show performed by the "Atlantisz" Wind Band and Majorette Group, mayor Dr. István Ráduly opened the exhibition of paintings made by János Pál, Dávid Bölöni perfomred his Csikós Show (tricks done by horse and rider) and a statue of St. Marie was ordained on the front courte of János Szabó in Bikfalva.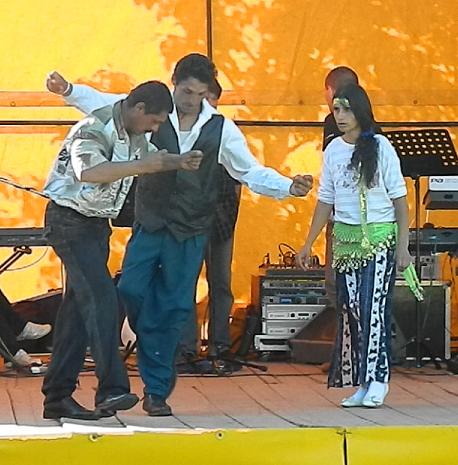 The festivities closed with the performance of the "Csere" Youth Folk Dance Group, the citation-, song- and dance performed by the Volunteers of Bikfalva, followed by the ball with live music lasting until midnight.